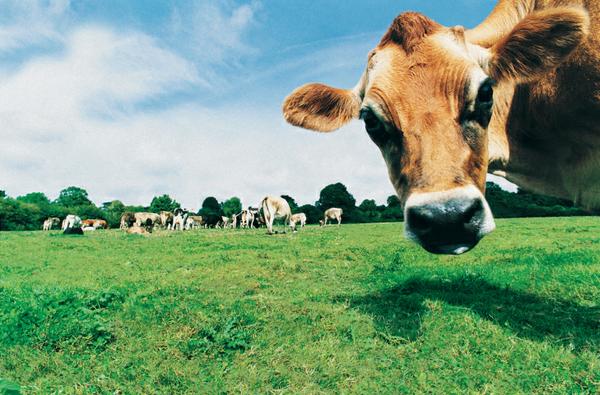 Do you have a strong self identity as a grantwriter?  That may be getting in the way of you becoming a GREAT grantwriter.  Seem impossible?  Read on.
In this post, you'll find out what 'The Cattleman's Realization" is, and how applies to you.
I was watching a documentary about the effects of a decade-long drought in Texas.  There's only so much water to go around, and how it gets used and shared is complicated.
The documentary spent a few minutes detailing the plight of one Texas cattleman.  He ranched on land owned by his family for generations and had always wanted to carry on the tradition.  But the drought was making that option less and less viable.  The traditional ways of ranching weren't working in an environment with less water.
He had to re-think the situation and find ways of dealing with the new reality.
So he began to look at why his business and his cattle weren't doing well.  The chain of events he came up with went something like this.
The cattle weren't doing well because they didn't have enough to eat. Grass wasn't plentiful enough.
He bought hay to solve that problem, but the business wasn't doing well because he couldn't buy enough hay at a reasonable price for the cattle to thrive.
Why didn't the land he owned provide enough forage anymore?  It used to!
Turns out there were lots of reasons.  Sure, there wasn't enough rain but there were other issues that were making the problem much worse.
For example, a certain type of cypress tree had taken over along the river bank that went through his ranch.  This cypress sucked up two to three times more water than what had been there before and the cattle couldn't eat it, unlike the grass that used to grow there.
Further away from the river, grass was sparser as well because mesquite was using up lots of water, with its deep taproot and large network of other roots just under the ground.  Grass, with its shallow root system, couldn't compete to get water.  It was also being "overshadowed" by mesquite—being killed as life-giving sun was being blocked.
The cattleman thought long and hard about what to do.  In the end, he realized that, in order to salvage his cattle business, and his livelihood, he had to change his self-identity.
No longer would he be a cattleman (at least not first and foremost).  No, instead he realized that in order for the livestock to do well, and his business to do well, and in order to save his family's past and legacy for the future, he needed to be something different than "a cattleman".
From then on, he was in the business of "raising grass".
He realized what the core to the cattle business was and it didn't have everything to do with cattle. Without grass, something that used to be taken for granted, nothing else would work.  Rain would be extremely helpful, of course, but he could do quite a lot to save his ranch by changing his focus from cattle to grass and taking action on his own.
Here's the lesson for grantwriters.
We ARE going to face hard times.  What we do during those hard times may need to something unexpected.  We may need to stop "being" grantwriters.
Many nonprofits are experiencing difficulties right now.  Lots of reasons contribute to this—just like many reasons affected the cattleman's livelihood in raising livestock.
Consider these questions:  What is sucking your "ranch" dry?  Where are your "cypress trees" and "mesquite" that are killing your "grass"?
Here's that awesome idea I want you to consider:  Stop thinking of yourself as a grantwriter.
Maybe your current identity isn't what's needed right now.  In an era of diminished resources, instead of being a "grantwriter", you need to think of yourself as a "marketer", or an "advocate" for program ideas.
Where shifts in your identity or thinking do you need to make?
How would this shift your focus, even as you continue to write grants, even while continuing to work in your current position?  What else might you do, or what might you do in addition?
A marketer would paint a picture of a problem intense enough to evoke strong reader emotions in a grant's needs statement
A marketer would be championing the value of particular interventions, including information into the section on "planned program".
A marketer would emphasize how well an organization has solved problems in the past—a part of the capabilities and capacity section of most grant proposals.
An advocate knows that resources are in many places, including the government and political systems.  If there's not enough "rain" in the form of grants, an advocate would be clearing the ranch of mesquite and cypress trees to increase water supplies.
An advocate puts the best case forward and constantly gathers evidence to bolster the case.  (Does your organization have strong evaluations in place?)
Advocates develop relationships with "rain-makers" even when rain isn't needed immediately.
We can still "raise cattle" even as we "grow grass"—if we're wise enough to see how they interconnect, and how you can't do one, without doing the other.
Do me a favor—if this sparks some ideas in you, causes you to have an insight into how you can address a problem in your life by thinking about your identity in a different way, could you let me know?
You can do that by commenting below.  Also, please share this, as it might be just the insight someone needs to see today.  This idea doesn't apply ONLY to grantwriters!
Let's start some identify crises by understanding the value of a cattleman's realization.